What are the Best Restaurants in West Chester, PA?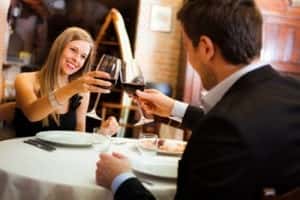 West Chester, PA is known for a lot, but what it's vastly known for is having a variety of restaurants that deliver eclectic menus to fulfill your taste buds. Whether you are in the mood for something local or something exotic, you can rest assured there's a restaurant in town that will give you exactly what you want. Take a look below at the best restaurants in West Chester, PA and be sure to visit them while hungry.
Limoncello Restaurant
Limoncello Restaurant is not just known for its great menu, but also in how polite and loyal they are to their customers. Indulge in classic Italian dishes as well as unique creations from the chef, and be sure to pair it with the drink of your choice. In addition, this place is great for banquets, so keep it in mind for your next occasion.
Four Dogs Tavern
With a name like Four Dogs Tavern, you may not expect much, but you'll be greatly surprised. This cute place delivers a wide assortment of menu options that is unlike anything else you'll experience in town. From traditional flat breads down to unique seafood dishes, you will want to come back just to try everything on the menu.
Asuka
When your tummy is rumbling for Chinese or Japanese fare, then you'll want to check out Asuka, which has great Asian cuisines for you to enjoy. Plus, the quaint joint is a friendly atmosphere, so you'll have a good time taking in the food and aesthetics.
Split Rail Tavern
Enjoying traditional American fare is easy when you visit Split Rail Tavern. Their menu has a variety of fan favorites along with something a little different, but you'll always be able to pair your meal with a drink that perfectly complements it.
Explore New Restaurants in a New Jaguar
West Chester, PA has a variety of restaurants that would make a great choice when you're hungry. From traditional American down to what's exotic, you will surely love having any of these restaurants nearby. And when you want to hit these places up in a stylish new vehicle or used model, do so in a Jaguar from Jaguar West Chester at 1330 Wilmington Pike in West Chester, PA. You can also contact us at (800) 446-8180 to learn more about our current offers.