The 2017 Jaguar XE vs. The 2017 Infiniti Q50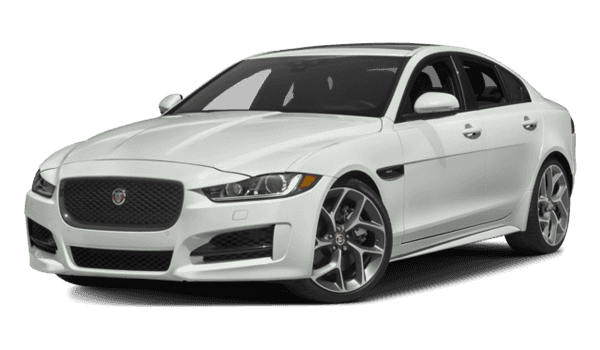 2017 Jaguar XE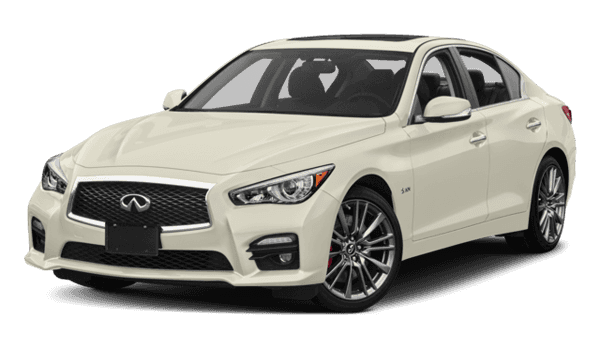 2017 Infiniti Q50
With starting prices under $35,000, the 2017 Jaguar XE and 2017 Infiniti Q50 both give auto shoppers easier and more affordable access to the luxury sedan segment. While the Infiniti Q50 continues to get plenty of deserved attention, the release of the all-new 2017 Jaguar XE is changing the game in terms of performance, fuel economy, and style. Check out more with this comparison of these two models, and make time to come see us near Wayne and Newton Square at Jaguar West Chester.
Standard Performance
The Jaguar XE and Infiniti Q50 are both offered with a variety of powertrain options and both rear-wheel and all-wheel drive systems, but when it comes to standard performance the Jaguar XE clearly wins out:
Jaguar XE – The base engine on the Jaguar XE is a turbocharged 2.0L inline-four that makes 240 hp, which is sent out through a standard eight-speed automatic transmission.
Infiniti Q50 – This model's base engine is also a turbocharged 2.0L four-cylinder machine, but it only gets a seven-speed automatic transmission and 208 hp.
Max Fuel Economy
If saving money at the gas tank is your priority, the Jaguar XE has a superior option in that area as well:
Jaguar XE – Opt for the Jaguar XE's available turbo-diesel 2.0L inline-four engine and you'll be able to get up to an EPA-estimated 42 mpg highway and 32 mpg city.
Infiniti Q50 – The most fuel-efficient version of the Infiniti Q50 comes on the Q50 hybrid's 3.5L V6/50-kW electric hybrid engine, but even it is only able to get an EPA-estimated 32 mpg highway and 27 mpg city—not even approaching the turbo-diesel engine of the Jaguar XE.
Cargo Space
The Jaguar XE and Infiniti Q50 both come with spacious accommodations for up to five passengers and standard features like power front seats, dual-zone automatic climate control, and an advanced infotainment system. When it comes to carrying luggage, though, the Jaguar XE clearly has the edge. The trunk of the Jaguar model measures a spacious 15.9 cubic feet, while the Infiniti Q50's trunk fits just 13.5 cubic feet of stuff.
Make the 2017 Jaguar XE Your Own at Jaguar West Chester
For a lot of different reasons, the all-new 2017 Jaguar XE is quickly becoming the favorite of a variety of different drivers and critics in Wayne, Newton Square, and throughout the country. You can find this newest addition to the Jaguar lineup on sale right now at Jaguar West Chester, located at 1568 West Chester Pike in West Chester, PA. We're open Monday through Thursday from 9:00 a.m. – 8:00 p.m., Friday until 6:00 p.m., and Saturday until 5:00 p.m. Feel free to get in touch with our staff online or give us a call at (800) 446-8180.