2017 Jaguar XJ vs. 2017 Audi A8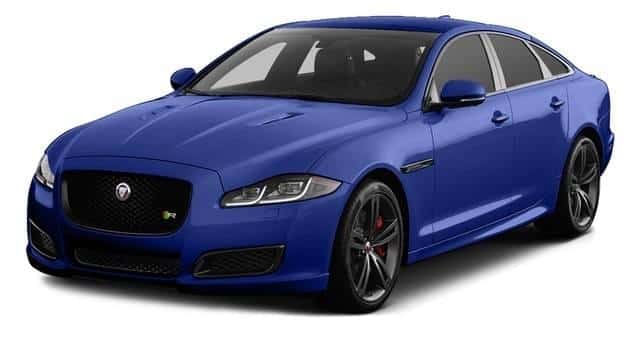 2017 Jaguar XJ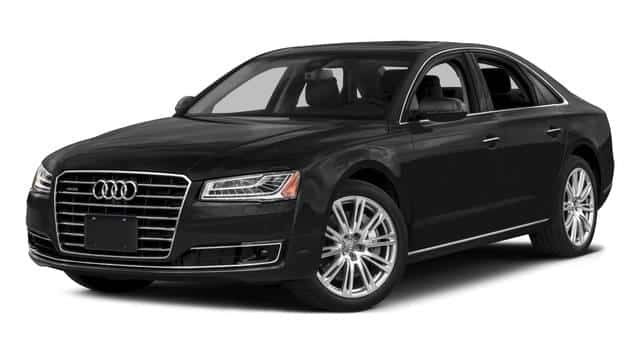 2017 Audi A8
If you're looking for a luxury sedan that will make an impression on you and everyone around, there are really only a few models worth considering among elite audiences. The 2017 Jaguar XJ is an obvious choice in this segment, and the 2017 Audi A8 is also a worth competitor. When put next to on another, though, the Jaguar XJ reveals the areas where it simply outclasses the competition. Get the full scoop here, and see the new Jaguar XJ in person at Jaguar West Cheater.
Performance Capabilities
The base engine on the Jaguar XJ is a turbocharged 3.0L V6 that makes 340 hp and 332 lb-ft of torque. Move up to the aptly named Supercharged model and you'll get a supercharged 5.0L V8 that makes 470 hp and 424 lb-ft of torque. The supercharged V8 engine gets special tuning on the XJR to bump output to 550 hp and 502 lb-ft of torque.
The Audi A8's base engine is a supercharged 3.0L V6 that only makes 333 hp and 325 lb-ft of torque, and the only other available engine is a turbocharged 4.0L V8 that doesn't surpass 450 hp and 444 lb-ft of torque.
Base Features
Both of these models are elite luxury vehicles that comes with standard leather upholstery, heated front seats, power trunk release, power door closing, an 8-inch touchscreen with advanced infotainment features, an adaptive suspension, and much more. The Jaguar XJ outshines the Audi A8, though, thanks to its standard panoramic sunroof, blind spot monitoring, rear cross traffic alert. These features are available on the Audi A8, but only as part of expensive trim and package upgrades.
Starting Price
The Jaguar XJ manages to maintain all of the advantages mentioned above while also coming in with a significantly lower staring price than the Audi A8:
Jaguar XJ: MSRP from $74,400
Audi A8: MSRP from $82,500
Drive Home the 2017 Jaguar XJ Today!
You don't have to wait for the 2017 Jaguar XJ any longer, because it's available on the lot and showroom of Jaguar West Chester. Make the drive to see us at 1568 West Chester Pike in West Chester, PA, and get in touch with us if you have any questions or concerns at (800) 446-8180.