What Jaguar How-To Videos are Available?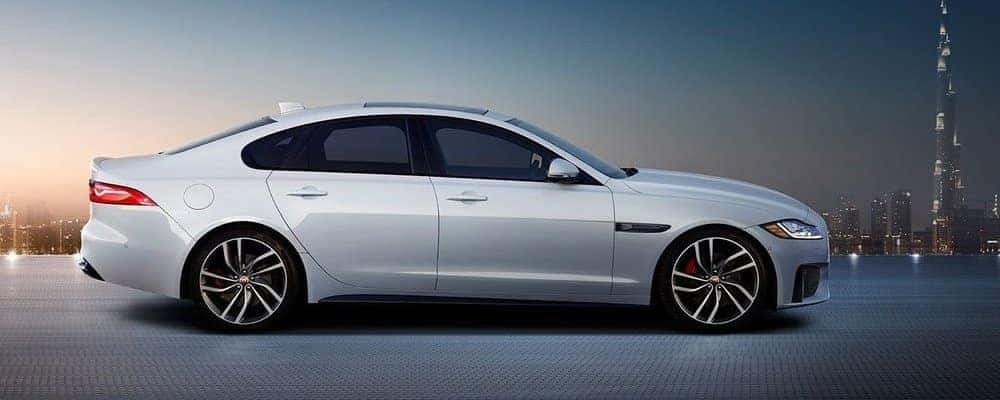 No matter what type of Jaguar model you have, it's likely your vehicle will come with a feature or benefit you don't know much about. In these instances, there are a variety of Jaguar how-to videos that can help you. From learning about your InControl system, to All Surface Progress Control, to All Torque Vectoring by Braking, be sure to check out the videos on these topics to learn more about your model and what it can do.
InControl
Jaguar models come with InControl technology, whether InControl Touch™ or InControl Touch Pro™. Whether you want to know more about what this technology offers, or if you want to delve into something specific, such as how to use your navigation system or apps feature, you can watch a how-to video to help you. These videos are detailed and provide step-by-step directions to help you learn more about all the features and functionalities of your InControl system. Find out how to connect to your smartphone, how to customize your dashboard, and so much more.
Performance
Having how-to videos on your vehicle's technology is important, but it's also a good idea to watch videos on your vehicle's performance features as well. Today's Jaguar models can do so much more than years passed, and it's important for Newtown Square, PA drivers to familiarize yourself with how yours works. For instance, maybe you want to know how to use Intelligent Start/Stop Technology on the Jaguar XJ, the PACE ICT Eco Mode on the Jaguar F-PACE, or the Blind Spot Monitoring System on the F-TYPE. No matter what you're interested in, there's a video to help you professionally navigate these features and technologies.
Choose Jaguar West Chester Today
If you're in the market for a Jaguar model that will help you tackle the Wayne, PA roads, be sure to choose Jaguar West Chester. Our dealership is located at 1468 West Chester Pike in West Chester, PA, so stop by to see our inventory or contact us at 800-446-8180 to explore our current deals or learn more about the Jaguar features in person.