How Often Should You Rotate Your Tires?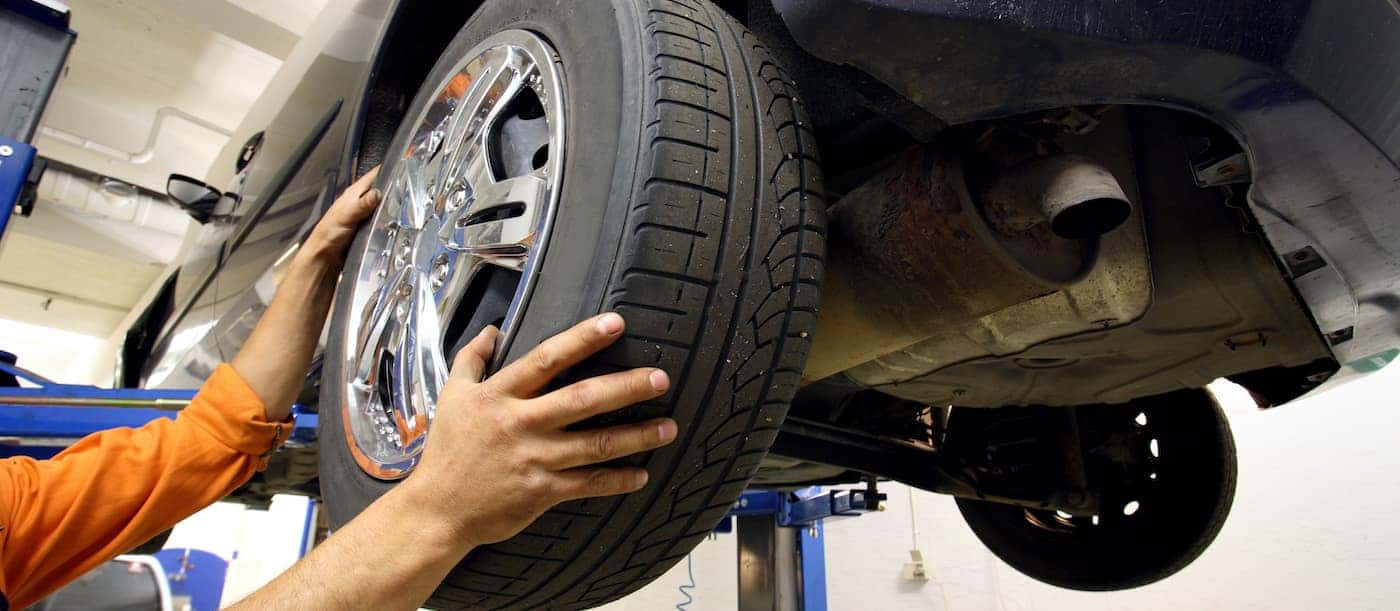 Most manufacturers recommend rotating your tires every six months or every 5,000-7,000 miles, regardless of if you're driving a 2020 Jaguar XE, a Jaguar XF, or any other car. Your driving habits in Chester Springs will dictate when to rotate tires. If you're regularly hitting rugged roads on weekend getaways, that can affect how many miles to rotate tires, because rough driving conditions lead to faster tire wear.
---
---
Why Rotate Your Tires
The simple task of moving each tire from one wheel to another extends their life by making them wear more evenly. This also improves fuel economy, makes for a quieter ride, and provides traction on wet roads. Your Jaguar will handle better if the tires have been regularly rotated when you hit slippery roads near Newtown Square. You'll still need to replace your tires eventually, but having your tires rotated regularly can help extend their safe and useful life.
Not rotating your tires can lead to preventable problems like flat tires and blowouts, rapid wear on brake pads, and poor traction and skidding. There's really no excuse to not rotate your tires regularly. Just ask our Certified Jaguar Technicians in the Aston area to add a tire rotation to every other oil change appointment.
Drivetrain Tire Rotation Schedule
Whether your car is a Front Wheel Drive or Rear Wheel Drive will make a difference in how you rotate:
For FWD, move the rear tires to the front and flip them. The left rear tire should go on the right front wheel. When you move the front tires to the back, keep them on the same side.
For RWD, move the front tires to the back and flip them. The left front should go on the right rear wheel. When you move the back tires to the front, keep them on the same side.
If you use your vehicle on rough roads near Aston, you should consider rotating your tires more often.
Keep Your Jaguar in Top Shape with Jaguar West Chester
Staying up-to-date on regular maintenance like tire rotations, oil changes, and belt inspections will keep your Jaguar on the road and running like the sports machine it was designed to be. Schedule regular service appointments with ease, and let Jaguar West Chester keep your Jaguar performing at the top of its class! You can also learn how to replace your key fob, how to keep an unused car healthy, and how to keep your vehicle's interior clean with our tips on how to wash floor mats!